Annoncørbetalt indhold
The focus of the international textile and fashion scene is shifting to the Future Fashion Festival in Düsseldorf's Areal Böhler: Neonyt, the most relevant B2B community platform for fashion, sustainability and innovation meets FASHN ROOMS, the international fashion trade fair and its showroom concept.
When Dr. Stephan Keller, Lord Mayor of the state capital on the Rhine, and Ulrike Kähler, Managing Director of the organiser IGEDO EXHIBITIONS, open the three-day B2B event on 28 January, trade visitors and buyers can expect exhibitors who will make Neonyt and FASHN ROOMS one of the most important fashion business events in Germany.
Numerous talks in the centrally positioned conference format THE STAGE, which is used by both fairs, are the perfect complement and invite inspiration and exchange in the atmospheric halls of the former steelworks: Fashionsustain.The Conference. focuses on relevant sustainability topics from the Neonyt community, alternating with seminars and trend lectures from the FASHN ROOMS.
With the Prepeek, a networking event especially for content creators and journalists takes place within the framework of Neonyt. Although Prepeek is exclusive, this year there will be two open-house events for all exhibitors and trade visitors to make responsible zeitgeist visible and to spread fresh, future-oriented sustainability impulses.
From 28 to 30 January, fashion will be experienced in a thematic mesh of trends, inspiration, business and especially sustainability – some highlights in brief:
Saturday, 28 January 2023 – 4.00 pm – Prepeek
HOW CREDIBLE IS THE DIVERSITY PROMISE OF THE FASHION INDUSTRY?
Meriem Lebdiri x Neonyt Prepeek Talk
Sunday, 29 January 2023 – 3.00 pm. – The Stage: FASHN ROOMS
SHOULD WE SLOW DOWN OR SPEED UP?
Carl Tillessen (German Fashion Institute DMI)
Monday, 30 January 2023 – 12.00 noon – The Stage: Fashionsustain
SUSTAINABILITY THROUGH DESIGN – MORE THAN TIMELESSNESS AND RECYCLABLE MATERIALS
Melina Bucher (Designer), Michaela Leitz (Plus Size Luxury Fashion Stylist & Size Inclusive Fashion Expert), Katja Schwarz (Founder "Dress to measure")
The complete programme of Fashionsustain.The Conference. by Messe Frankfurt Exhibition GmbH can be found here.
Come together!
With FASHN ROOMS and Neonyt, IGEDO EXHIBITIONS offers concentrated fashion competence in Germany's No. 1 ordering location. The combined ticket for FASHN ROOMS and Neonyt is available at fashn-rooms.com  or neonyt-duesseldorf.com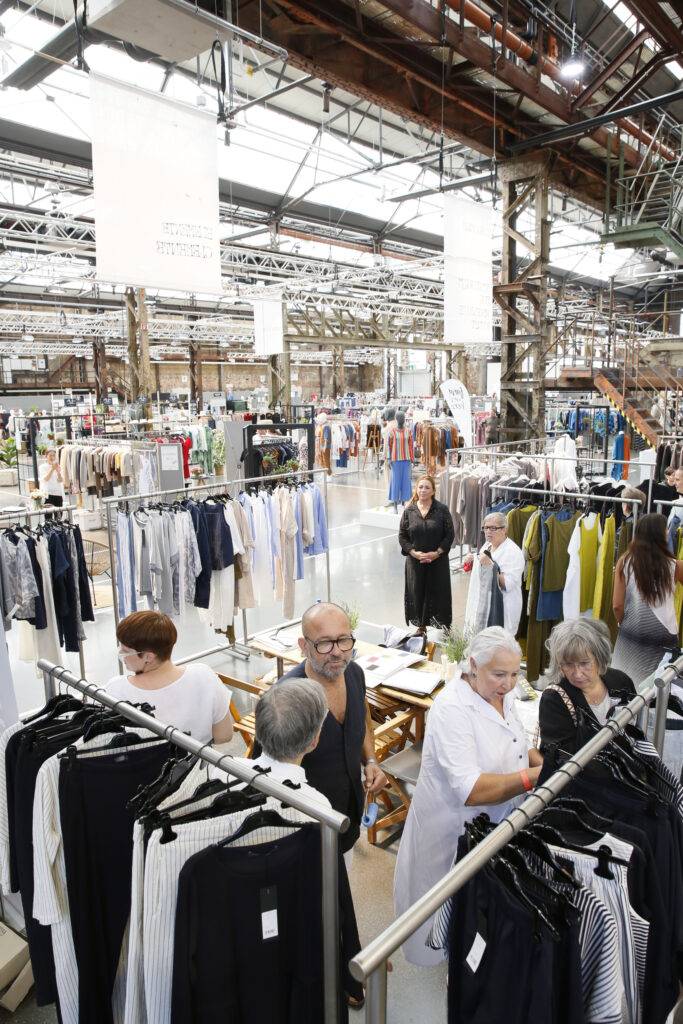 Foto: FASHN ROOMS – Copyright Igedo Exhibitions