A new trend book is being born – again. In august 2021 the new edition of 'pej kids' will be published – and this is your personal sneak peek into the content created for commercial brands who cater to families and children.
Baby boom coming up
During Covid-19 there has been an increase in pregnancies and births in Scandinavia. It is not a huge baby boom, but a significant increase from previous years – and a significant increase from what we witnessed during the financial crisis from 2008-2012.
Notably, Scandinavia has seen more babies during Covid-19 than in the rest of Europe – indicating that the policies, support systems and the general welfare system have had a positive impact on the choices related to procreation.
This clearly indicates that Scandinavian parents have been and still are interested in creating or expanding families and that this is where their main focus will be the next couple of years. Work and career will still be important, but the family will be the most important value in life.
Safety, home, and balance are the three buzzwords for the season 2022-2024 where family will be at the very centre.
Three distinct family types
In the creation of pej kids, the parents have always been taken into consideration seeing that they make the economic decisions concerning the kids. Consequently, we believe that it is important to create a picture of the whole family, which is why we have incorporated the three family types that sets the direction for age segments and category.
1/ Focused family
2/ Balanced family
3/ Connected family

Covid-19 has changed the way Scandinavian families live and has impacted the general understanding of family life and the values related to it. Families have been forced to rethink and refocus their way of living – largely with a positive long-term impact. Many families had been longing for more time together but did not know how to find the time. Covid-19 gave them the time that they had longed for, which is why we will see that a new family type will blossom.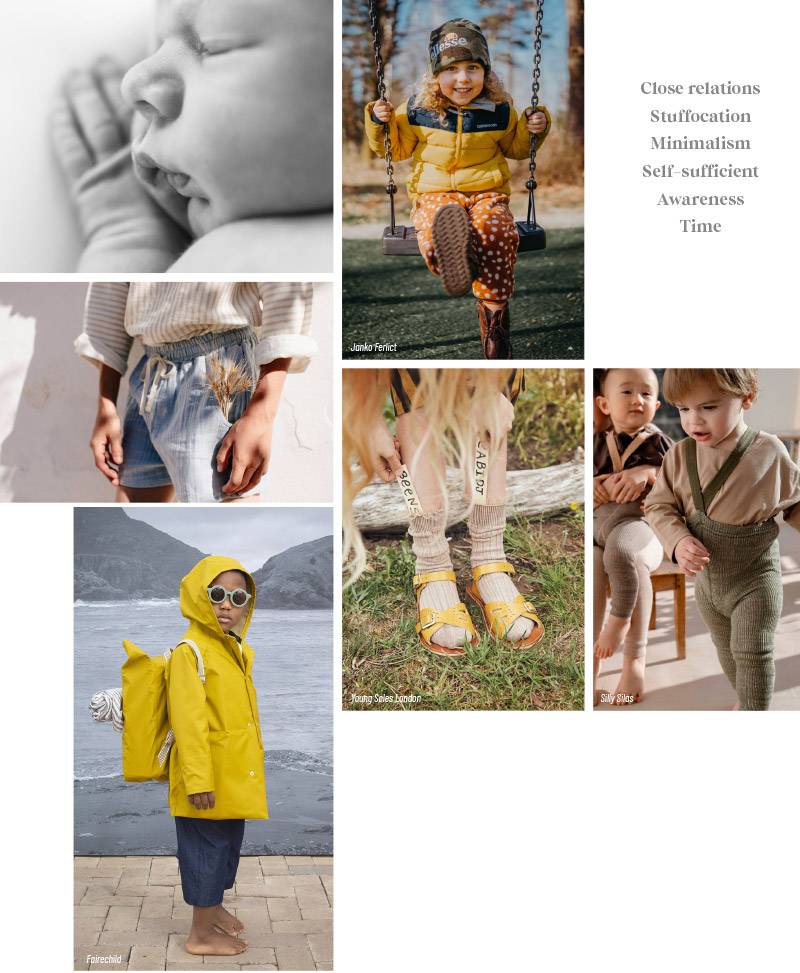 Some parents have taken the opportunity to go for personal or professional goals in a newfound way of prioritizing time and effort. They have been able to balance being ambitious and having a career that is important to them, but at the same time being able to focus on their kids and being present in their lives while helping them to achieve their personal goals. This will lead to a new family type, where finding balance is key.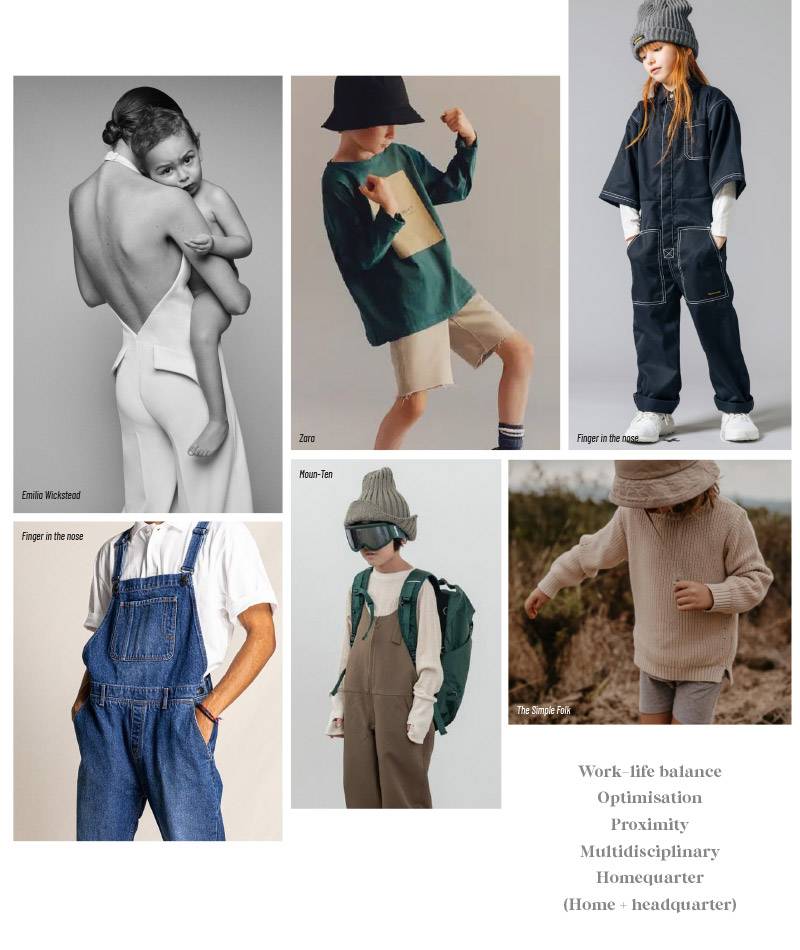 Last, but not least, there has been a change in the geographical aspects of family lives across generations, partly due to a shift in values and partly due to the new and flexible ways of working from home. We now see that generations are moving closer to each other to be a greater part of each other's everyday lives. More and more families are living together under the same roof or living very close to each other, which leads to a more connected family.